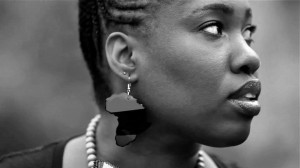 Motion is an award-winning poet/emcee and emerging playwright spanning the realms of music, spoken word & drama. Born &  raised in Toronto, her lyricism has taken her from hip hop radio host to appear on stages at Manifesto Jamaica, Canadian Urban Music Awards (CBC), Caribbean Literary Festival, Luminato, HBO Def Poetry Jam and Africa Expo in South Africa. Dubbed by Now Magazine as a "multi-talented, truthful artist," Motion has released two collections, Motion In Poetry and 40 Dayz (Canadian Scholars Press.) Her dramatic works (4our Woman, Aneemah's Spot, Dancing to a White Boy Song, Mo'Suite) have been featured at Obsidian and Factory theatres, Theatre Passe Muraille, Summerworks and bcurrent's Rock.Paper.Sistahz Festival. Her play ANEEMAH'S SPOT premiers at the 2012 Summerworks Festival, andis published in Give Voice, a collection of plays from Obsidian's Playwright's Unit, by Playwright's Canada Press.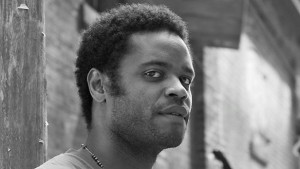 Charles Officer Charles Officer graduated from the Ontario College of Art & Design in
communication design and worked as a graphic designer and creative director before attending the Neighborhood Playhouse School of Theatre in NYC. Charles has appeared in film, television and notably the Soulpepper stage production of Lorraine Hansberry's A Raisin In The Sun. He completed the Director Lab at the CFC with ShortHymn_Silent War (TIFF 02', Sundance 04') that earned his first Genie Nomination in 2004. Named "10 to Watch" by Playback Magazine in 2009, he also received the Ontario Premier's Emerging Artist Award. Charles' debut feature Nurse.Fighter.Boy premiered at TIFF'08 before garnering an unprecedented 10 Genie nominations at the 2010 Awards. His feature documentary Mighty Jerome was produced by the National Film Board and won four Leo Awards and an Emmy Award for best documentary in 2012. Charles was a special jury recipient of the 2012 Don Haig Award at Hot Docs and received the Queen Elizabeth II Diamond Jubilee Medal for contribution to the arts.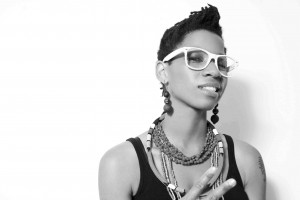 DJ L'Oqenz is a powerful force to be reckoned with. Her passion for music and undeniable skills on the turntables have made her a sought after commodity at home in Toronto and abroad. A true lover of music, she is not confined to one genre. Spinning everything from Hip Hop to Jazz – L'Oqenz has the ability to fuse them all effortlessly. She has toured across Canada, the United States, South East Asia and the UK, and has shared the stage some of the most respected artists in the business including Zaki Ibrahim, Motion, Jean Grae, Saida Baba Taliba, Tanika Charles, Isis of Thunderheist, Bahamadia, K'naan, M1 (Dead Prez), Prince Paul, Maseo (De La Soul) and Kool Herc.
L'Oqenz flexed her multitasking skills as founder of Inner Voice Music Management, working as artist manager and Executive Producer to Zaki Ibrahim. Presently, L'Oqenz is completing a production/art project under the alias NiteOwlNaps and she has been committed to bettering her community by setting aside time to teach and fundraise for various organizations in Toronto as an arts educator and DJ instructor at UforChange and St. Alban's Boys and Girls Club.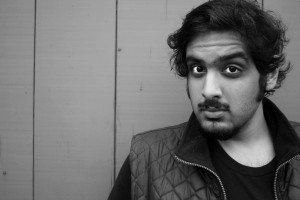 STAGE MANAGER : Jiv Parasram is a multidisciplinary artist currently based in Toronto. His work has been seen in Canada, Europe, and the Caribbean. He is a founding member and Artistic Producer at Pandemic Theatre. He also operates, with Pandemic and Theatre Lab, the Collective Studio & Event Space. Recent work includes: The Double (TheatreRUN/Tarragon), The Keith Richards One Woman Show (Suitcase in Point), The Selkie of Kincardine(Sundown Theatre), The Department of Homecooked Security (Volcano/InForming content), Femme Fatale (Dis'Place), The Lost Sagas of Tjorvi the Flaccid (Pandemic), and The Hours That Remain (New Harlem) Upcoming: They Say He Fell (Pandemic), Botched (Cleen Theatre), Business as Usual (ZOU).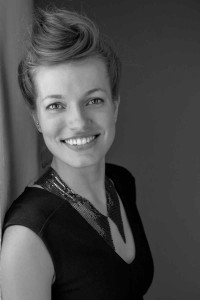 PRODUCTION DESIGNER : Hanna Puley is Toronto based Production Designer. Favourite credits include set design for The Physical Ramifications of Attempted Global Domination with Birdtown and Swanville, set design for Bad Dog Theatre Company's Throne of Games, prop design for Henri Faberge's Heligoland Follies, and Feint of Hart, and costume design for Digits' music video Street Violence. Ongoing work includes production design for Toronto based sketch comedy group Tony Ho (www.tonyho.ca).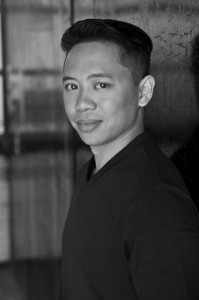 PRODUCER : Byron Abalos is an actor, playwright, producer and theatre administrator from Toronto.  A graduate of Ryerson University's Acting Program, he has been nominated for 3 Dora Mavor Moore awards, two for acting and one for producing. Byron is currently Studio 180 Theatre's Development Officer, a member of the 6th Man Collective and member of Asiansploitation Sketch Comedy Troupe. NOW Magazine named him one of Toronto's Top 10 Theatre Artists of 2010 and his play Remember Lolo won the 2005 SummerWorks NOW Magazine Audience Choice Award. Recent film/tv credits include Covert Affairs, The Listener, Dead Before Dawn and 88.
________________________________________________________________
TEAM SUMMERWORKS 2012
About the DIRECTOR: DIAN MARIE BRIDGE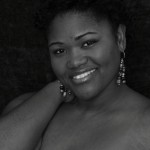 At the helm of this production is director Dian Marie Bridge. She was an inaugural member of the Stratford Shakespeare Festival's Michael Langham Workshop, and intern artistic director at Obsidian Theatre. Her directing credits include the dancehall theatre work King Ah Di Dancehall  (Baby Boyz Dance Group/Dance Immersion), Thank You for Carey Street Theatre and assistant directing the Mirvish Production of 'da Kink in My Hair. She is artistic producer of Cric Crac Collective, and directed ANEEMAH'S SPOT in its debut workshop production at bcurrent's Rock.Paper.Sistahz Festival.
________________________________________________________________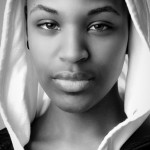 ASSISTANT DIRECTOR : CASSY WALKER
cassy walker is a self proclaimed seamwalker who is invested in creating the union between energy work and storytelling via performance art (inside and outside theatres), hip-hop, and spoken word. this is cassy's first assistant directing position and they're very happy to be a part of such a dopetastical crew of earthlings. a former artist-in-residence at d'bi.young's anitafrika! dub theatre, cassy has had the honour of performing their work at buddies in bad times' 33rd annual rhubarb festival (satan in me), the lab cab festival (sit: the enlightenment mixtape), and theatre passe muraille (i), where they're also a box office associate and lead artist for "elephants in the room": the theatre's emerging artist network.
________________________________________________________________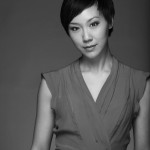 ASSOCIATE PRODUCER : JASMINE CHEN
Jasmine is a multidisciplinary performer and creator in Toronto. Creator/Assistant Director/Assoc.Producer credits include: Aneemah's Spot at Summerworks 2012, Stockholm (Seventh Stage/Nightwood Theatre)at Tarragon Theatre, Ways To Go Home, and Enter The Shadow at the Harbourfront Centre. Performer credits include: Sex Tape Project at fu-GEN Asian Canadian Theatre, Cabaret at Hart House Theatre, The Winter's Tale at Canadian Stage, Hummingbird Courts Turtle at The Lab Cab Festival at Factory Theatre, The Boat People at The Hamilton Fringe.  Jasmine would like to thank MotionLive, Cric Crac Collective, and her family and friends for their unconditional support ________________________________________________________________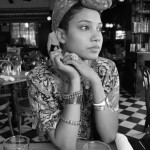 SET DESIGNER : JADE LEE HOY
Artist, designer & stylist, Jade is the c0-founder of vintage clothing line, Hilary & Denise. She is also Intern and Mentorship Director of the Manifesto Festival in Toronto. Her creative works include installation, fashion and design.
________________________________________________________________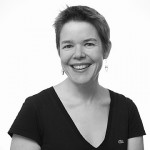 STAGE MANAGER : NAN SHEPHERD
Nan has had the pleasure of working with Tarragon Theatre, Canadian Stage, VideoCabaret, National Arts Centre, Buddies in Bad Times, Soulpepper, Optic Heart Theatre, Obsidian Theatre, Theatre Columbus and Factory Theatre. As assistant stage manager, she's been lucky to work with Opera Atelier, Nightwood Theatre, Mirvish Productions, Harold Green Jewish Theatre, Soundstreams, and Thousand Islands Playhouse. Nan celebrates 25 years of backstage life this coming season. Big thanks to this company for inviting her along.
________________________________________________________________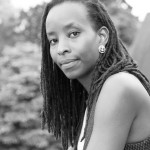 PRODUCTION MANAGER : AMANDA NK
Amanda Nk is a girl with a few tricks up her sleeve. Since she moved to Canada from her native country of Burundi (east Africa), she has woven an array of experiences and connections within the arts community; from working for theaters, assessing contracts and reports for music licensing, to working as an independent Music/Artist Manager. Whatever she can get her hands and mind on and grow from, she will do it. Amanda Nk is very proud to be part of the Aneemah's Spot crew for this year's SummerWorks.